How To Avoid Making Common Door To Door Moving Mistakes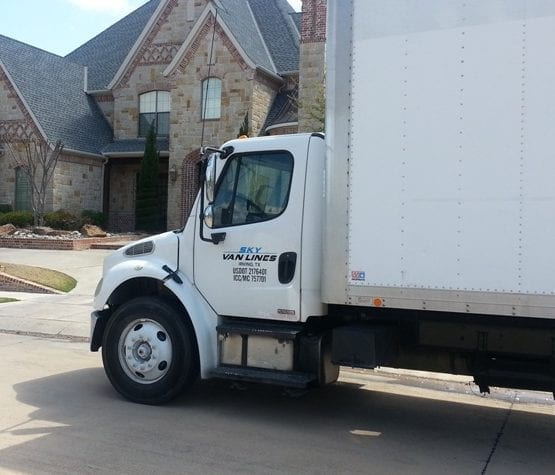 Moving door to door is one of the most stressful tasks in a homeowner's life. And that's because there is a lot of planning and preparation. And on top of that, there's the worry that you'll make mistakes that might make the whole process even harder. However, you can learn how to avoid making some of the common mistakes involved with door-to-door moving. Our local mover company has the following advice to offer.
Why Is Moving Door To Door Stressful?
Moving door to door is stressful because of the flurry of activities involved with the process. It requires plenty of time, and the mover should be patient. Moving is also quite expensive and requires you to plan and budget for it. In most cases, you will still need to put some extra money aside for any unforeseen situations. However, it is not just the budget that can be stressful. In most cases, many people wonder if they are making the right decision by moving. You may wonder if you will be more comfortable in your new home. Or whether you will encounter issues with the house. All these scenarios may play out in your head leading to further mental exhaustion and stress.
How To Manage The Process Of Door To Door Moving
The best way to avoid stress when moving door to door is to create a proper plan. And below are some tips to help you organize your thoughts and develop a proper plan for moving.
Hire professionals: Hiring professional movers when moving to your new home is the best decision you can make. They handle the most tedious part of the moving process, including packing and preparing items, loading, unloading, taking inventory, and moving.
Plan your time: A proper plan of what activities and tasks you're going to handle before moving will help you keep track of everything.
Accept it's going to get messy: Moving involves packing and wrapping your stuff. It also involves getting items out of storage, thus disrupting your home's usual look and feel. Such a situation can result in a disorganized space making you even more stressed out.
Don't allow your daily routine to be disrupted: Stress often forces people to alter their daily routine. Sometimes you may still need to go to work even if you are moving. It is therefore important to ensure that you plan the moving around your daily routine.
How To Avoid Common Moving Mistakes
Now that you know how you can avoid stress when moving, it's time to learn how to avoid making common door-to-door moving mistakes. You're likely to oversee some things when preparing for your move. However, the following tips should help you avoid making mistakes.
Label your boxes: Labelling boxes is a cardinal rule when moving because it helps you identify where your items are and keep track of them.
Use appropriate packing materials: Some household items are prone to water, dust, and breaking. Therefore, you should use packing materials where your items can fit in and be protected from water, dust, and breakage.
Make an early selection of items to move with: It's doubtful you'll move with everything you owned in your old house. So, to avoid bringing unwanted belongings or leaving behind valuable ones, it's recommended that you make an early selection of what to carry and what to leave.
Take proper care of heavy stuff: Handling some of your heavy belongings can be stressful, resulting in you being reckless, And recklessness might lead to damages. So, you'll need to take proper care of the heavy stuff so they don't break.
Avoid leaving a mess: Most people, when moving, often leave a big mess behind. However, it's good for you to clean up the mess you left since you can be able to go through the items you're supposed to leave behind and make sure that you're not leaving anything important. Also, it helps you make a good impression on the next tenants or homeowners.
In case you have any further questions about door to door moving, visit our website via this link https://skyvanlines.com/
Sky Van Lines
4500 Andrews St unit E
North Las Vegas NV 89081
7027513027