Long Distance Movers Las Vegas, NV
PROFESSIONAL MOVERS, QUALITY LONG DISTANCE MOVING SERVICES
We are the top rated long distance Moving and Storage Company in the U.S. that serves the Las Vegas community and surrounding areas. Sky Van Lines is the new standard for quality moving and storage services. Our professional customer service, moving crews and moving consultants are the best in the moving industry. All of our employees receive training before starting work with our company, providing an extremely knowledgeable staff with over a decade of moving experience.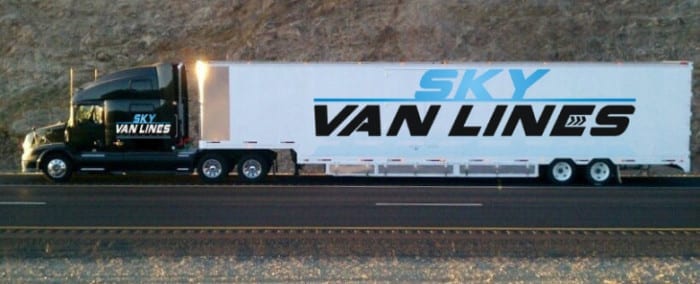 CUSTOMER REVIEWS
CHECK OUT OUR GREAT RATINGS!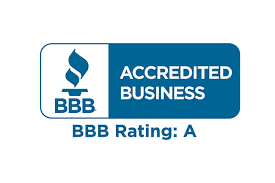 Our moving experiences are stressful without having to worry about your moving company. At Sky Van Lines, NV we are committed to making your move smooth, stress-free, professional and fast. Take a look at our reviews of Sky van lines customers like you. And see how well we've served our customers.

I have had several good experiences with the crews at Amazing Moves. Yesterday had a crew headed by Matt, with Jake and Eddie along for the job. They are professional, courteous, and kind. We were moving my father between apartments and were available on very short notice and engaged with dad regularly to determine his wishes with different pieces of furniture. The crew preps fragile items well, and does their work quickly. They are clean in their work and respect the spaces they work in. The whole experience was great! Booking the move was easy, and the movers were helpful, fast, friendly, and quite experienced and professional. Fantastic move!

This company is terrific! And reasonably priced too. They moved me out of a two bedroom to another two bedroom condominum in about 8 hours. It was a tough move, with stairs, small elevators, and a lot of very big pieces of furniture. They movers showed up promptly, and had all the necessary equipment with them to do the move right. Every piece of furniture was wrapped with care in both blankets and then plastic. The three men that arrive were nice, polite, and worked their hearts out. I had estimated the move to be about $3000, and they came in far below that. It was one of those experiences where you get more value than you were anticipated. Not one piece of furniture was scratched or damaged. The only casualty was one glass......pretty good. I can't recommend them enough.

Sky Van Lines did two moves for us last week. They were simply amazing, seriously. Office Staff were an exceptional professional in scheduling, estimates, and follow up. He even waited for me late on a Friday night so I could get more boxes for the weekend. Both moves came in well below the estimates. He was able to have one crew show up earlier than scheduled for me at the last minute. Both crews were punctual, efficient, professional, detailed, polite, and helpful. They made a difficult moving situation actually enjoyable. I give them my highest recommendation without hesitation. And I will spread the word on how truly amazing they are!
Highly Rated Moving Company in Las Vegas, Nevada
Sky Van Lines is located at 4500 Andrews St unit E, North Las Vegas, NV, 89081. From North Las Vegas Airport get on US-95 S in Las Vegas from N Rancho Dr and head northwest on Airport Dr. Then turn left onto N Rancho Dr and continue straight to stay on N Rancho Dr. Next, use the left lane to take the US-95 S ramp and keep left at the fork. After that, follow signs for I-15 N/US-95 S and merge onto US-95 S. At this point, take I-15 N to E Craig Rd in North Las Vegas and take exit 48 from I-15 N. Then merge onto US-95 S and take exit 76A for I-15 N/US-93 N toward Salt Lake City. Next, merge onto I-15 N and use the right 2 lanes to take exit 48 for Craig Road E. After that, continue on E Craig Rd to your destination and merge onto E Craig Rd. Finally, pass by Burger King on the right in 0.3 mi and turn left onto Andrews St. Turn right and Sky Van Lines will be on the right.
We're open Monday-Friday from 8AM to 6PM, Saturday from 10AM to 3PM.
For additional questions you can call us at (702)751-3027, or you can find us on TopRatedLocal
Long Distance
Mover Las Vegas
DOT #: 2176401 | MC #: 757701
Top Rated Moving Company in Las Vegas
Monday-Friday
8:00 am - 6:00 pm
Saturday
9:00 am - 3:00 pm