How To Reduce Moving Cost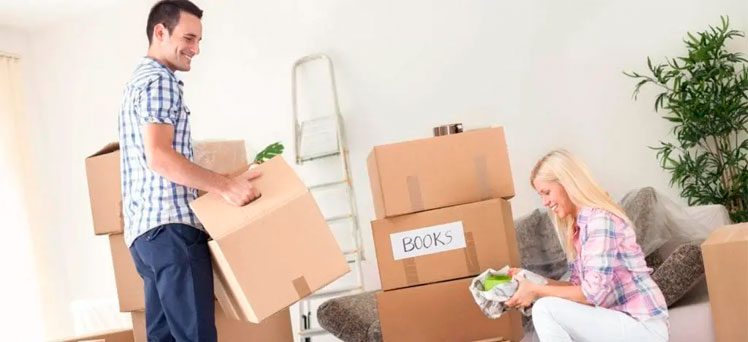 Moving is a stressful ordeal but you can make it easier by hiring the best professional movers near you. Moving needs differ depending on what you are moving with, your location, and how long it will take to get to the moving location. With the expenses that come with moving to a new home or apartment, having ideas on reducing the cost can save you some money that you can use for other essential financial needs. The goal is to reduce the price, not risk the moving process by taking up tasks that movers should perform professionally for safety. Most people suffer in silence with huge bills to pay for moving because they do not have enough information on reducing the cost. The tips below will help you cut down on moving costs and lessen the piled-up moving bills.
Find An Affordable Moving Company
Before hiring one, take time to research different moving companies and evaluate their services and cost. You can reach out to several companies and get quotations to help you make an educated decision when planning to move. Go for an affordable company whose primary goal is safety by comparing the charges with your budget to avoid financial issues. It is advisable to get your moving services customized to suit what you are moving and where you are moving to to prevent damage. The moving company should have high packing standards because you want the items you are moving to arrive safely despite the cost. When looking for an affordable moving company, do not focus on the figures only because the company's moving standards will determine whether the services are affordable.
Book Moving Services Early
Last-minute booking can lead to a higher cost of services because the moving industry fluctuates, and you cannot predict what will happen. Book the services two or three weeks before moving to ensure you are sorted and avoid last-minute pressure when you cannot find moving services. It is vital to have the booking written in agreement with a specific date and time to prevent misunderstandings on the moving day. Scheduling your move with the company you hire weeks before moving will help you get affordable offers that you are sure will not change. Early booking is an intelligent strategy to cut down moving costs because moving companies take advantage of emergency movers by charging more, knowing they need the services.
Move During Offseason
Offseason offers in the moving industry are affordable, which helps lower the initial moving cost and save money for other things. It is hard to tell when you will move; that is why you should take advantage of the flexibility if it is there when moving. Choosing off-season and a weekday will help get discounts and better prices because there is no congestion in the moving industry; thus, companies are trying to get customers by giving a high percentage discount to outdo the competition.
Using the information provided above will assist in lowering the cost of moving by adhering to a budget. We recommend that you call Sky Van Lines, a top Las Vegas moving business in the market, if you need the services of professional movers. Sky Van Lines is a highly-rated long-distance moving and storage company in the United States, and we service the larger Las Vegas region and surrounding areas. For more information about our services, visit https://skyvanlines.com/
Sky Van Lines,
4500 Andrews St unit E North Las Vegas NV 89081,
7027513027