It's finally time to move out of your college dorm and into your own place! But before you can start packing, there are a few things you need to do. Here is a checklist of everything you need to take care of before your move.
Purge your belongings
If you're anything like the average person, you probably have a lot of stuff that you don't need. In fact, studies show that the average American home has 300,000 items! That's a lot of stuff to keep track of, and it can be really overwhelming. If you're moving soon, now is the perfect time to purge your belongings. getting rid of all the unnecessary clutter will make packing and unpacking a lot easier, and it will also save you money on storage. Here are some tips on how to prepare for your move: 
Start early: It's never too soon to start purging your belongings. You can start by going through your clothes and getting rid of anything that you haven't worn in the past year. 

Be ruthless: Once you start purging, it can be tempting to hang on to things "just in case." But resist the urge! If you haven't used something in the past year, chances are you won't use it at all. 

Don't forget about sentimental value: It's important to hold on to things that have sentimental value, even if they don't have practical value. 

Make a plan: Moving can be overwhelming, so it's important to have a plan. Make a list of everything you need to do, and start checking items off as you go.

Pack everything carefully 
As you begin packing for your move, it's important to take the time to do it right. This will help to ensure that all of your belongings arrive at your new home safe and sound. Here are a few tips to help you get started: 
Start by gathering all of the supplies you'll need, including boxes, tape, and markers. 

Make sure to label all of the boxes clearly, so you'll know what's inside each one. 

Be careful not to overpack the boxes – this can make them too heavy to lift. 

If you have any items that are particularly fragile, be sure to pack them carefully and mark them accordingly. 

When you're finished packing, double check that everything is labelled and that all of the boxes are securely closed. 
By taking the time to pack carefully, you can help ensure a smooth and stress-free move.
Label all boxes correctly so you can find what you need when you unpack
One of the most important things you can do when you're preparing for a move is to label all of your boxes correctly. That way, when you're unpacking in your new home, you'll be able to easily find what you need. 
There are a few different ways you can label your boxes. One option is to write on the outside of the box what room it will go in, and then list the contents on the inside of the box. Another option is to label each side of the box with a different category, such as "kitchen," "bathroom," or "bedroom," and then write the specific contents on the inside. 
Whichever method you choose, make sure you're as specific as possible when labeling your boxes. That way, you won't have to waste any time searching for your belongings when you move into your new home.
Make a moving plan 
When it comes time to move, whether it be for a new job, to be closer to family, or just for a change of scenery, it is important to have a plan. Here are a few things to keep in mind when preparing for your move: 
Start by making a list of everything you need to do in order to make the move happen. This may include packing up your belongings, arranging for transportation, and forwarding your mail. 

If you are moving to a new city or state, take some time to research the area. This will help you get an idea of where you want to live and what kind of lifestyle you can expect. 

Moving can be expensive, so be sure to create a budget and stick to it. This will help you avoid any unwanted financial stress during what can already be a stressful time. 

Finally, don't forget to reach out to your family and friends for support. They can help with everything from packing boxes to watching your pets while you're getting settled into your new home. 
By following these simple tips, you can take the hassle out of moving and make the transition to your new home as smooth as possible.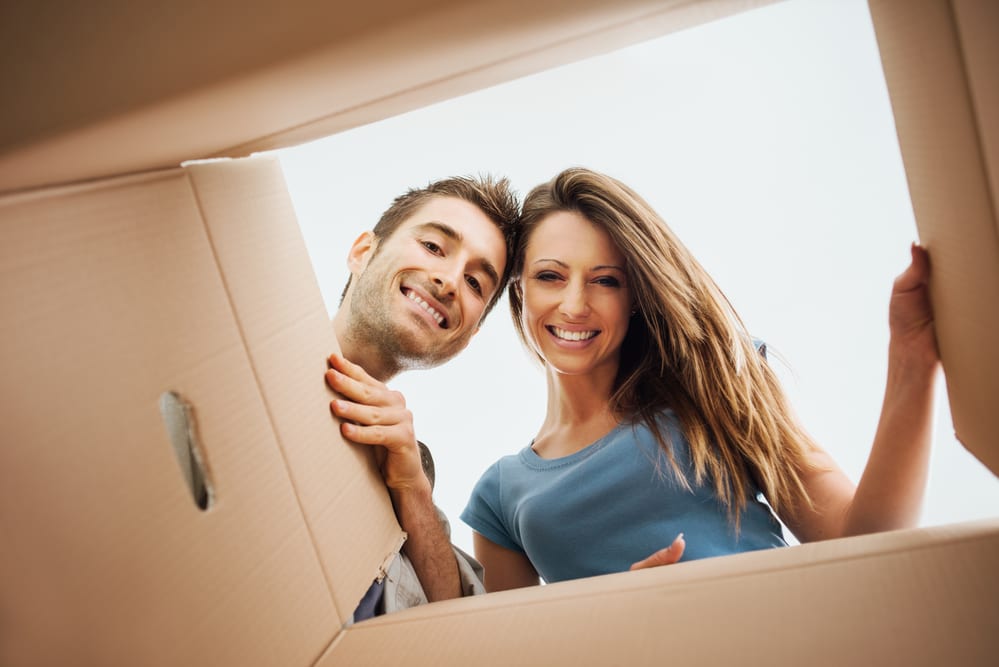 Unpack your belongings and put them in their new home
Moving to a new home is an exciting time, but it can also be a bit overwhelming. There are so many things to think about and do, and it's easy to forget something important in the midst of all the chaos. One of the most important things you need to do when moving is to unpack your belongings and put them in their new home. This may seem like a daunting task, but with a little planning and organization, it can be relatively painless. 
To start, set aside some time each day to unpack. Depending on how much you have to move, this could be an hour or two each day, or even just a few minutes. Make sure you have all the necessary supplies on hand, such as boxes, tape, and labels. As you unpack each box, take the time to put items where they belong. This will save you time and energy in the long run. 
If you have children, involve them in the process as well. Let them pick out their new bedroom and help them unpack their belongings. This will help them feel more comfortable in their new home and make the transition smoother for everyone involved. 
Conclusion
Moving to a new home can be a daunting task, but by following these simple tips, you can make the process as smooth and stress-free as possible. With a little planning and organization, you can have everything unpacked and in its new home in no time.  And, once you're settled in, you can sit back and enjoy your new surroundings.
Sky Van Lines – Las Vegas
Looking for a trusted moving company in Las Vegas? Look no further than Sky Van Lines! We have been providing quality moving services to the Las Vegas community for years, and we are proud to be the most trusted moving company in town. We specialize in local and long-distance moves, and we are equipped to handle any size move. We also offer a variety of packing and storage services, so you can rest assured that your belongings will be taken care of.