Long Distance Moving Services Las Vegas - Los Angeles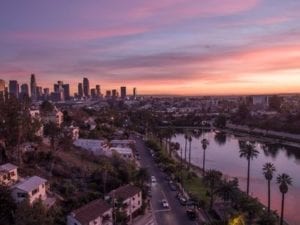 Moving Services Las Vegas to los angeles- Moving is a huge step in one's life and it can be extremely stressful, especially if you're trying to handle everything on your own. There's simply a lot to consider and take care of, and it can be overwhelming. A trusted, reliable moving company can make all the difference.
If you've got a new job or you're leaving Las Vegas to start a new life in Los Angeles, we're here for you. Sky Van Lines has a team of moving professionals ready to help make that big step a lot easier.
We have over 12 years of experience in long-distance moving from Las Vegas to Los Angeles, and offer a professional, efficient, and quick service. We take away the stress associated with moving and plan every step of the moving process for you. You don't have to do anything, you don't even have to pack if you don't want to. Simply call us and give us the necessary information and we'll handle the rest.
Our Moving Services Include:
Loading and unloading
Transportation
Disassembly and assembly of furniture (included in the price, except for bunk beds and cribs)
Itemized inventory
Padded moving blankets
Gas taxes, tolls, and mileage
Customized moving service according to your needs
Full packing service
Professional and efficient service
Competitive and affordable prices
Customized Moving Plan
Moving from Las Vegas to Los Angeles is a complex process, so we understand if you have any special moving needs. Apart from loading and unloading, transportation, and insurance, we also offer a customized plan designed to fit your needs.
When you contact us, we'll give you a free estimate and we can work from there to create the perfect moving plan for you. Most importantly, we strive to fit your busy schedule as well as your budget. We understand that you want to move as quickly as possible so that you can start your new life right away.
Give us a time-frame and we'll promptly move your belongings to your new location in Los Angeles. Packing takes a lot of time and some good organizational skills. If you're too busy to pack all your belongings or you simply don't want to be bothered by that, we will gladly do it for you. Sky Van Lines offers a full packing service to our customers. We will load and unload things for you fully or partially, again, depending on your needs.
Why You Should Hire Our Moving Company
Moving from Las Vegas to Los Angeles doesn't have to be a hassle if you rely on an experienced, professional moving company. We put our clients first, so we do everything we can to ensure that you get the best moving experience.
We encourage our clients to communicate any wants and needs they have regarding the move from Las Vegas to Los Angeles so that we can work to ensure your satisfaction. That is why we get so many repeat customers and stand out among numerous other moving companies. Call or message us today to discuss your big move to Los Angeles and let us take the stress out off your shoulders.