8 Tips to Help You Prepare for a Seamless Commercial Moving Experience
Moving a business from one location to another can be a daunting task. With so many details to consider and manage, it can take time to guarantee a successful and seamless commercial move. Fortunately, there are a few steps you can take to ensure that your next commercial move goes as smoothly as possible.
This article will cover 8 tips to help you prepare for a seamless commercial moving experience. From budgeting, planning, and organizing to packing and securing transportation, these tips will help you succeed in your next commercial move. With the right approach and forethought, you can minimize the stress and hassle of a commercial move and get your business up and running in no time. Keep reading to learn more.
Establish a Budget
No matter how thorough and organized you are, it's nearly impossible to budget for every scenario that may come up during a commercial move. However, it's important to start with a budget. This can help you identify where you may be over or under budget and plan properly. Make sure you're realistic about how much you can spend during a commercial move.
Keep in mind that many costs are associated with moving a business, and each one impacts your bottom line. Before you start your move, it's also a good idea to get an idea of your average cost per mile. This can give you a better idea of your costs and help you plan appropriately. Determine what items and services you'll need to move your office.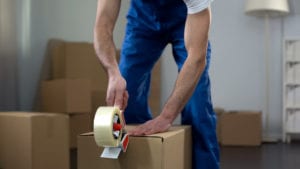 Hire Professional Movers
Moving a business is often challenging, and hiring professional movers is essential to any commercial move. The right team is crucial to ensure a safe and successful move. You can't be careful enough when you move your business. Professional movers can help alleviate some of the stress of the move and make it a smoother, more efficient experience. Hiring professional movers can be expensive, but it can also be worth the investment.
With the right team, you can easily save hundreds of dollars on a commercial move by eliminating trips back and forth and reducing the time spent transporting your items. The right team can also make a huge difference in how you move your business. Depending on the size of your operation, a smaller team may be able to get your items into and out of storage more quickly than a larger team. In addition, a smaller team can take better care of your items and get them to their new location more quickly.
Start Planning and Organizing Early
Now is the time to begin if you're just beginning to plan your move. The earlier you plan and begin organizing, the less time you spend doing it later. While it's important to keep your eyes on the goal, there will be moments when you need to sit back and take a break. It's important to prioritize your needs and ensure you're taking care of the most pressing matter.
However, don't lose sight of the big picture. Planning can help you keep track of everything that needs to be done and gives you a better idea of how much time everything will take. You can also make better decisions about prioritizing your move as you get closer to moving day.
Disconnect and Label Equipment
Before you begin to pack items, it's important to disconnect and label all of your equipment. This includes any sensitive electronic equipment and any items you need to ensure are moved safely. It's also a good idea to disconnect any phone lines and utilities. This allows you to move the lines and services without worrying about damaging any components or wires. During the disassembly, you should also write down the location of any cables or connections on your equipment. This will allow you to label them correctly once you're done and keep your equipment from getting mixed up during the move.
Begin Packing Early
Packing as early as possible is an important part of any commercial move. It will take longer to move packed items, and there is no room for errors. It's important to be efficient and make sure you're not wasting any of your time while packing. Again, your movers will appreciate it, and it will make a move go much smoother and quicker.
Start by packing items with a high chance of being damaged during the move. This includes fragile items and breakable items. Next, break large items down into smaller pieces, and pack them in sturdy boxes. This can help your movers transport your items more safely, and make the job go significantly faster.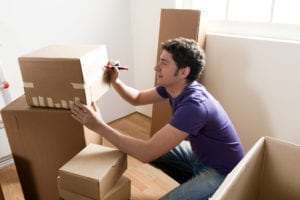 Secure the Right Transportation
While it's important to have a safe and reliable transportation plan, you don't want to rely on it. Make sure you speak to your transportation provider to make sure they're insured, and their vehicles are in good working order. It's also important to ensure your transportation plan isn't too complicated. The transportation company should be able to transport your items to their destination without much trouble. If they can't, you'll want to find a new company that can manage your situation without much trouble.
Make Sure Your New Space is Ready
When you arrive at your new location, make sure you've done everything you can to ready your new location. This includes inspecting the space and making sure there aren't any issues with the space. It's important to make sure your new location is ready for you to move into. If there are any issues with the space, or if you notice anything unusual, you should report them as soon as possible. This can help you avoid a potentially stressful incident, and ensure a smooth move.
Get Your Team Involved
While hiring professional movers is key to a successful commercial move, it's also very important to involve your team in the process. The sooner you begin to involve your team in the process, the sooner they'll begin to feel comfortable with the idea of moving their workspace. By involving your team in the process, you can help them transition and ensure they're comfortable with the change.
This can help minimize the amount of time they spend moving, and ensure they feel a sense of ease with the transition. While it's important to follow these tips and ensure a successful commercial move, nothing will prepare you for the actual move, or the impact of a commercial move like moving your business.
Wrapping Up
No matter how smoothly your move goes, there's always a chance that something could go wrong. To help minimize the chances of any surprises, follow these 8 tips to make your commercial moving experience as seamless as possible. By following these tips, you can ensure a smooth and stress-free move – no matter what happens. Thanks for reading!
At Sky Van Lines, we understand that commercial movers can be a major challenge for businesses. That is why we have made it our mission to provide the most reliable commercial moving services available. We provide a full range of services including packing, loading, unpacking, and delivery. Our experienced and knowledgeable staff are there to provide you with the highest quality of customer service possible. With our extensive network, we can provide commercial movers to all parts of the country.